The Top 10 – Why choose Goldwyn?
1. Expertise – knowledgeable and professional
When it comes to your eyes, you want to be in good hands.  That's why we only employ some of the best.  Three of our optometrists have 1st class honours degrees and two have over twenty years of industry-specific experience, each. All our professional staff are engaged in continuous education and development. Some have postgraduate qualifications in specific areas of eye health and disease.  We are members of the College of Optometrists, members of the Association of Optometrists, members of the Association of British Dispensing Opticians, NHS Performers and registered practitioners with the General Optical Council. You will find our staff knowledgeable and attentive.  We adhere the professional standards set out by governing bodies and partake in both internal and external auditing to ensure we are delivering the very best care to our patients. Our optometrists will make your eye health and eyesight their top priority. Highly experienced dispensing opticians and lens experts will ensure your spectacles lenses are best suited to your optical requirements. Frames stylists will make choosing frames easy, educational and above all, enjoyable.
(Retailers and suppliers of optical goods who are not members or registered may charge less for their services/products.)
2. Personal Service – your eyes and are individual like you!
No pair of eyes are the same. Our services are tailored to your needs and we will do our best to ensure we get things right the first time. At Goldwyn Opticians we are not looking to grow exponentially. In fact, we are quite happy seeing a manageable number of patients while ensuring that we can provide them with as much time as possible to satisfy their visual needs and address their individual concerns.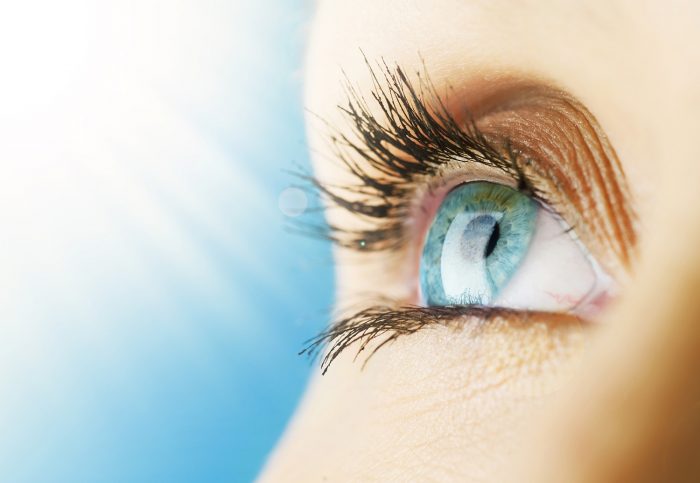 3. Never Feel Rushed – We will give you the time you need!
Have you ever felt rushed through a sight test and then found yourself ordering glasses before you've been able to gather your thoughts? And guess what, you can't see well out of your new spectacles. Well, that won't happen here; we take our time and allow forty-minute appointments. We feel, rushed eye examinations are deficient and the chances are by rushing through a test your final prescription may be wrong and more importantly something serious may have been missed. Like us, if you're after a relaxed, and no sales-pressure, service then we are the place for you.
4. Niche Eyewear – Be Different
We all want nice things. Life is short, wear awesome spectacles.  You may not know this but other than high street fashion brands, there is a world or fine handmade niche eyewear collections.  Some of these eyewear makers will only deal with a handful of UK's most progressive opticians' practices. You're unlikely to find these niche products in the optician chains and many smaller independent practices won't meet the supplier requirements. Examples of our luxury niche brands include Lindberg from Denmark, Woow from France and Etnia Barcelona from Spain. Be ready to be inspired and amaze your friends and family.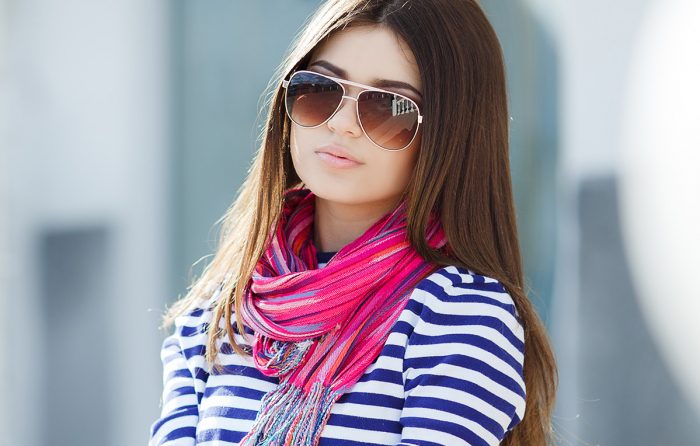 5. Designer Eyewear – Official and authorised retailers!
If niche eyewear is a step too far, then settle for one of our fashion brands. Our designer brand come from across the world with two fixed shipments from Italy every week. We stock brands like RayBan, Oakley and Tom Ford to name a few.  What you should know is that we buy directly and not through a buying group. Buying directly means we have access to the full optical brand catalogues; if there's a frame, we can get it.  Having a gold account with our suppliers allows us to offer extended warranty if required. Not all optician practices are alike.
6. Optical Lens Experts – Clearer and safer vision!
When to comes to lenses, then we know our products well. We are Varilux Lens Experts and Zeiss Vision Partners.  Following our comprehensive advanced eye examination, the optical lens choice will dictate how good your new spectacles really are. It's the lenses that you'll be looking through and it's what the frame is designed to hold. Essentially, the lenses are what make it a medical device.  Our lens experts will advise you on lens options; whether that's the latest generation of digital freeform progressives, special order glasses lenses, blue light and UV filters or the most advanced anti-reflection treatment.  Like most things, the options are vast, but our highly experienced team will help you select the most suitable lens choice. We are also able to offer exclusive lens options like the Tokai 1.76 bi-aspheric design for high prescription. Our lens portfolio includes high base curve lenses to create a wraparound fit for Oakley and other sports prescription eyewear. A full RayBan prescription service is available; prescription clear or sun lenses, etched in the RayBan logo and initials.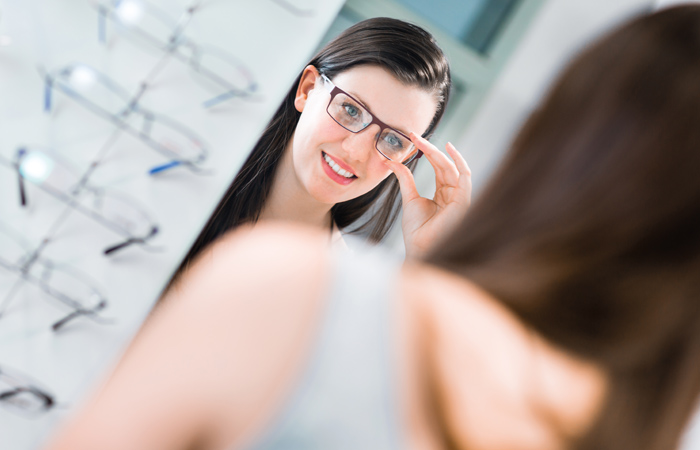 7. Optical Styling Service – We will give you guided options
When it comes to choosing your new spectacles it's easy to become overwhelmed with the shear choice of frames; you went in looking for a small black rectangular design and left the practice not knowing what you want?  Our frame stylist will help identify frame ranges that suit your criteria, taking into consideration your prescription. 
We have ample choice of men's spectacles including wider bridge fittings, longer temple lengths or wider frame widths. Similarly, we have a large selection of lady's frames including a petite frame size range for smaller women.  So, whether you want to make a statement with a bold Tom Ford frame or looking for something minimal like titanium rimless by Lindberg, we've got it covered.  To top this off we provide a fully customisable/bespoke eyewear service; we can commission a frame just for you! No more slipping down or digging in of spectacles.
8. Guarantee & Warranty – Love your glasses
We can offer satisfaction guarantees because we are confident that you'll be happy with your purchase at Goldwyn Opticians and if you're not we'll put it right.  Our branded eyewear and premium lenses will come with twelve months guarantee as standard.  Niche eyewear frames come with two years warranty. We want to give you peace of mind when it comes to investing into your new spectacles.
9. Flexible Payment Options – at no extra cost
Buying spectacles can be expensive if you've got a high prescription or expensive taste. We can spread the cost of your new spectacles over a 3 or 6 months through our interest-free direct debit payment system.  We don't have a credit license, so you'll only be able collect your new spectacles once you've paid.  There are strict regulations around giving finance to clients and so we are limited in what we can do.
10. Price Match – We'll never knowingly over charge!
All our frames are priced based on the manufacturer's suggested retail price (SRP).  To ensure we offer the most competitive prices, we regularly price-monitor and compare against other retailers.
We are confident that you won't find our frames priced lower on the high street. If you bring us a genuine like-for-like spectacle frame quotation from a high street optician, we'll match it if it's lower. Our team will need to be satisfied that the product is the frame make, model, size and colour and is available as a current model.  We do not sell discontinued or end of line products. To request a frame price match speak to any of our team and we'll be happy to help.
If you're still not sure if we're the right opticians for you then read what our customers have to say!