A unique anti-fog system combining two technologies

Optifog's unique anti-fog system combines two patented technologies: Optifog lens treatment and a smart cloth with anti-fog molecules that activates the power of the Optifog lens. Benefit from clear glasses by simply wiping your lenses with the smart cloth.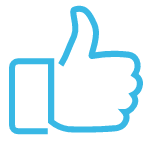 Fog Repellence
Stays fog free even in extreme conditions*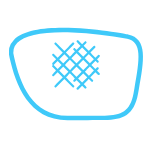 Scratch Resistant
Ensuring clear vision, guaranteed for 2 years (1)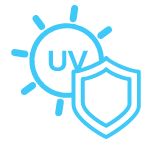 UV Protection
Protects your eyes from UVA and UVB rays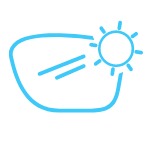 GLARE REDUCTION
Less reflections for clarity of vision and improved aesthetics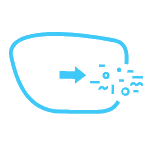 DUST REPELLENT
Repels dust particles for clearer vision and easy to clean lenses
Lenses for a new way of life
Face Mask On, Glasses Fog!
Before, steamed up glasses was a seldom annoyance, but with more of us wearing protective face masks, it's becoming a new norm. Optifog's exclusive anti-fog technology helps reduce bothersome steam and fog from appearing on your lenses. Clearer lenses for a new way of life.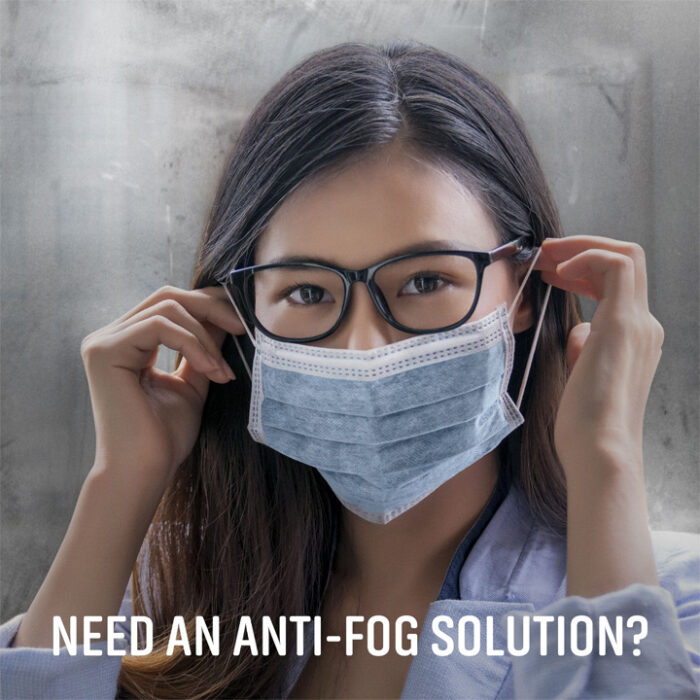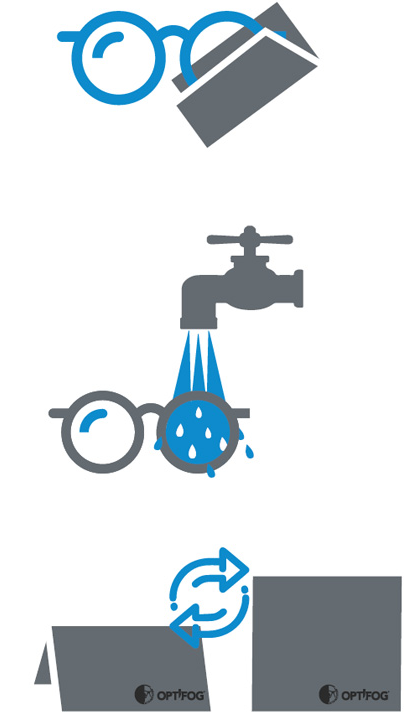 Clean your Optifog lenses using the Optifog Smart Textile that comes with your new lenses
Wash your Optifog lenses with water. To avoid contamination, it is recommended to wash your eyeglasses every time they get dirty or after they have potentially been exposed to infected agents
(or after 450 activations): Renew your Optifog Smart Textile from your optician
Before handling the Optifog Smart textile, it is recommended to wash your hands and spectacles to avoid any contamination.
It is now mandatory to wear a face-covering in shops, supermarkets, banks and takeaways. The heat from your breath created under the mask can cause your glasses to steam up due to the cold surface of the lenses. Thanks to Optifog you can be sure your lenses stay clear while you take care of the weekly shop making sure you can find your favourite items in comfort.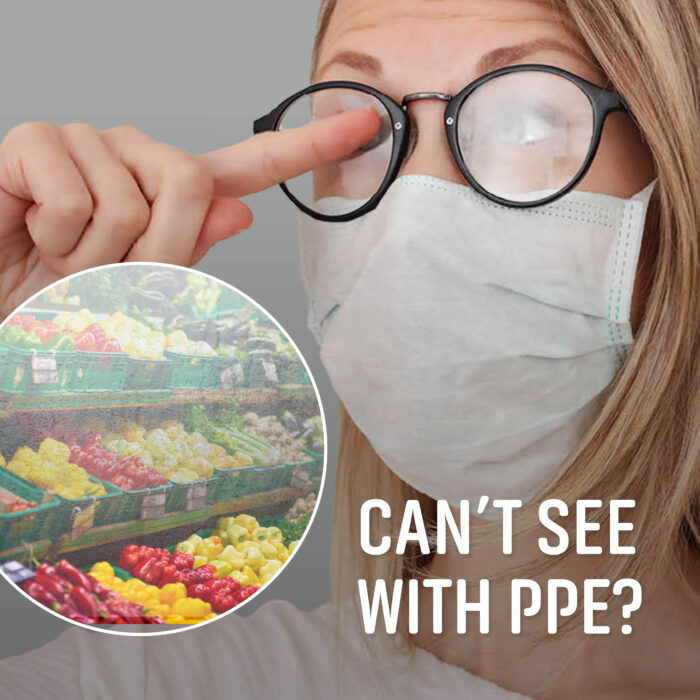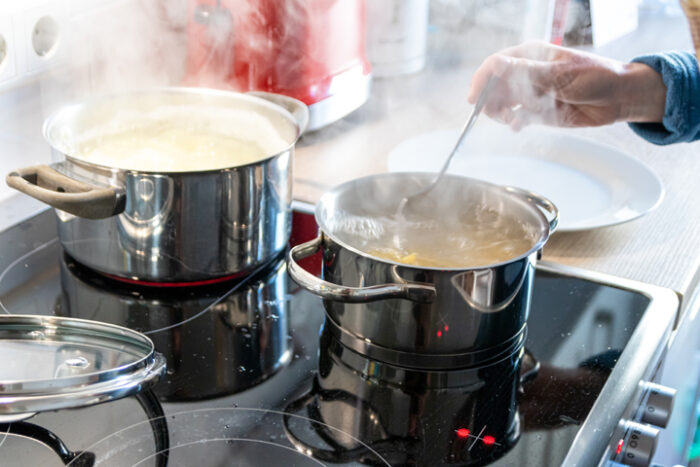 Fog-Free glasses at home and in the workplace
As a glasses wearer, you've more than likely experienced steamed up glasses after walking in from the cold into a warm room or when opening the oven door. Fogged up lenses can last for a long time resulting in frustratingly blurred vision hindering your sight, you may even resort to removing your glasses altogether. With Optifog you will benefit from fog-free vision all day, every day all thanks to a couple of wipes from your smart cloth each morning!